Introducing Tom Hricko
The Grand Master
Noirfoto proudly introduce to everyone our newest member: Tom Hricko. He has joined us as our art consultant to provide us with his utmost knowledge and wisdom. Tom will participate in the next Noirfoto Group Show, as well as following exhibition activities to support artists looking to grow and develop! But first of all, let's get to know him through this interview.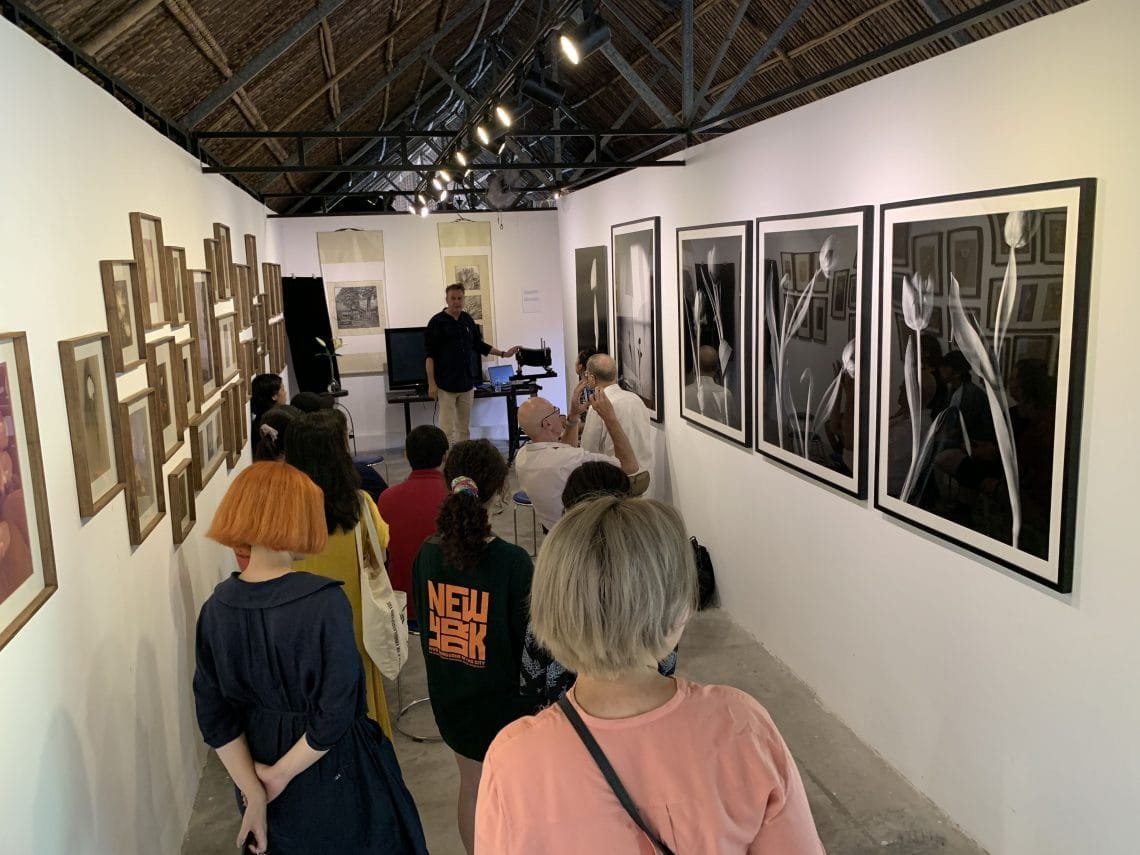 NF: How did it all start?
T: When I was a kid, my two brothers and I were always interested in art and were constantly drawing. Our parents encouraged this and kept the house well stocked with drawing materials. (Interestingly, my older brother is an architect and my younger brother is a printmaker) In addition, my father had a basic darkroom kit. When I was about 12, I fooled around with making contact prints of old family negatives in the upstairs bathroom but quickly lost interest.  After high school (1964) I attended university majoring in Painting and Art Education. After two years, my study was interrupted when I was drafted into the army. Not being able to paint, I bought a camera to satisfy my need to make pictures of some kind and was soon carrying it everywhere. After my two-year stint in the army ended, I switched my major field of study from painting to photography (1969). 
I started out with photojournalism and then switched to medium and large format landscape work.
NF: What made you decide to live in Vietnam? What is your source of inspiration while living here?
T: In 1994, my Vietnamese girlfriend, who had left Vietnam as a teenager in 1975 for France and later the US, had a desire to return to her roots in Vietnam. She found a marketing job in Saigon and after being there for a few weeks, called me saying that Saigon was great and that I should come over. This came at a time when I was getting burned out on teaching and the corporate art installations I was doing with a commercial gallery. I needed a sabbatical, some time away from everything, including photography. So I sold anything of value, packed one suitcase and flew to Saigon. Long story made short: after one year in Vietnam, the girlfriend went back to the US and I stayed in Vietnam
My source of inspiration not only in Vietnam, but anywhere, is either something seen which I  decide to investigate/explore or, some more abstract and possibly less visual idea that occurs to me out of the blue. Or, of course, some combination of the two. In photography, as in my life, I am more inclined to let things happen to me as opposed to seeking or hunting. Normally I drift until something pops into my head. 
NF: Whose work has influenced you most? 
T: Influences are fluid: coming, going, returning, changing. Early influences came through my two main teachers. One was a photojournalist who introduced us to the work of W. Eugene Smith, not only his wondrous images but also to Smith's total involvement with his subjects. Smith's printing techniques also captivated me, especially his use of selective bleaching.  Through this teacher I also discovered Paul Strand, especially his work in Italy and the Outer Hebrides. My other teacher was mainly a large format landscape photographer through whom I was introduced to the mystical landscapes of Paul Caponigro, who became a major influence. Edward Weston's still life photographs continue to guide, especially concerning lighting. Atget's haunting buildings. The direct intellectual gaze of Walker Evans. These are just a few of the photographers whose work showed me what the medium was capable of. Here I will also mention the photographer, filmmaker, musician and ethno-musicologist the late John Cohen. John was the head of the photography department at the State University of New York, Purchase, when I taught there from 1989-1994. I could listen to him for hours, especially his tales of the New York art and music scene in the 1960s, where he photographed a very young Bob Dylan.  John's weekly lunchtime lecture series at the University, "On The Edge" brought in many fascinating fringe artists. (See his book: "There Is No Eye")
NF:You have created lots of work that are in many private and corporate collections. You also involved in photography education, juried and curated for the Connecticut Commission on the art, served as (technical) consultant for Mona Berman Fine Arts and now art consultant for NFS. That is a lot of work! Where does your 'drive' come from? 
T: I've never considered myself to be particularly "driven". There have been essentially two "needs" in my life: to make photographs and to put food on the table. A balancing act between making money and having enough time, materials and the proper environment to create. The more the money making tasks were related to art/photography, the less intrusive and easier to tolerate they were. Therefore, the logical choices were teaching photography and working with a gallery. But the primary drive has always been sustaining the image making process.
NF: You undeniably belong to the masterclass of traditional photography, yet your practice eventually shifted over to being digital. Do you favor one over the other? Why did you make the shift?
T: At the time when I first came to Viet Nam, digital cameras, if good, were very expensive and if affordable, were not very good. However, I was curious so, in 2006,  I acquired a tiny Canon IXY Digital 50, a 4 megapixel camera which produced surprisingly good results. In 2011 I acquired an Olympus M 4/3 camera and decided to get serious about digital photography.  I have not exposed a piece of film since then. I am using a Sony APS-C camera now and am thinking about a medium format digital device. 
As far as preferring one over the other, I prefer the digital process but I prefer the analog look. Maybe age has made me lazy but I love the immediacy of digital photography. I am more impatient now than when I was younger and need to see ideas as quickly as possible so I can continue, change or abandon an idea. Processing and proofing and printing film no longer appeals to me, it is just too slow. Is this because I feel like I'm running out of time and need to make and see as many of my images as possible? Maybe. In addition I prefer certain digital post-capture editing techniques. 
On the other hand, I have never been able to have a print made from a digital file that matches the look of a fiber based print from a film negative. The crisp edges of silver halide grain is still my favorite look, even when translated into inkjet prints. I have tried film simulation programs but the results do not come close to that special quality of my Rolleiflex or 4X5 images. Actually, I have never seen a print from a digital file, regardless of sensor size, that can achieve the look of film. 
NF: As the world was going digital, did you see any part of the craft of photography become lost? Does the digital photographer lack anything that the analogue photographer had?
I feel fortunate that I was able to spend over two decades heavily involved in the pre-digital world, where my photographic sensibilities are still rooted. It is difficult for me to imagine a photographer who has never exposed and developed film or who has not made and held an actual analog print. I certainly could not do what I do today if I had not spent so much hands-on time with the materials of pre-digital photography. It seems that photography today has become more about "image as image" and less about "image as object." It is only relatively recently that the primary platform of my work became  electronic as opposed to physical. I am not saying that this is a negative development, in fact my work has reached a larger audience as a result of the ubiquitous screen. Still, call me a nostalgic old dude, but I feel rather sorry for photographers who have never handled film, smelled fixer or flipped on the light in the darkroom to see a marvelous print staring back at him or her from the third tray. This is a magical feeling that I believe the strictly digital photographer lacks and is poorer because of this lack. . That magic is mostly lost today, although it probably doesn't make any difference to those who have never experienced it. I, however, am glad I had it. 
NF: Why did you choose to work with NFS (& VG Labs)? 
T: I think it was on facebook that I first saw a mention of VG Lab. I went over to see Danny and saw immediately that he was very knowledgeable, dedicated, easy to get along with and listened to what I needed. The rest is history. And he just keeps getting better. 
I first heard about Noirfoto from a guy who is in one of the architectural preservation groups I belong to. I eventually went over to meet Ngoc thinking that anyone crazy enough to be an analog fanatic in this day and age  was most likely an interesting character. So once again I was lucky.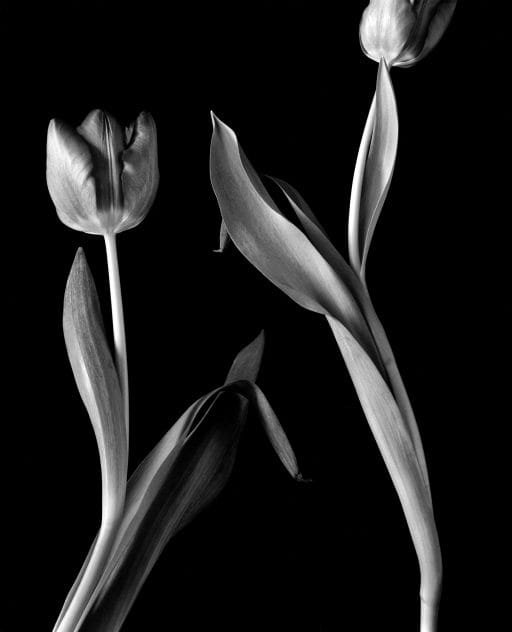 by Vu Tran
for Noirfoto
---
Currently studying MA Fashion Media Practices and Criticism at the University of the Arts London – London College of Fashion. 
Vu joined our team to pursue his passion for photography, and so he excelled relentlessly. Only within four months had he managed to present a collection of analogue photographic artworks for his debut exhibition as an artist. Currently, Vu contributes his writing and analytic strengths through operating Noirfoto's media channels. 
Vu concerns himself with the impact art has upon society as well as individuals. His main endeavour is to incite the development of unique and creative thinking.